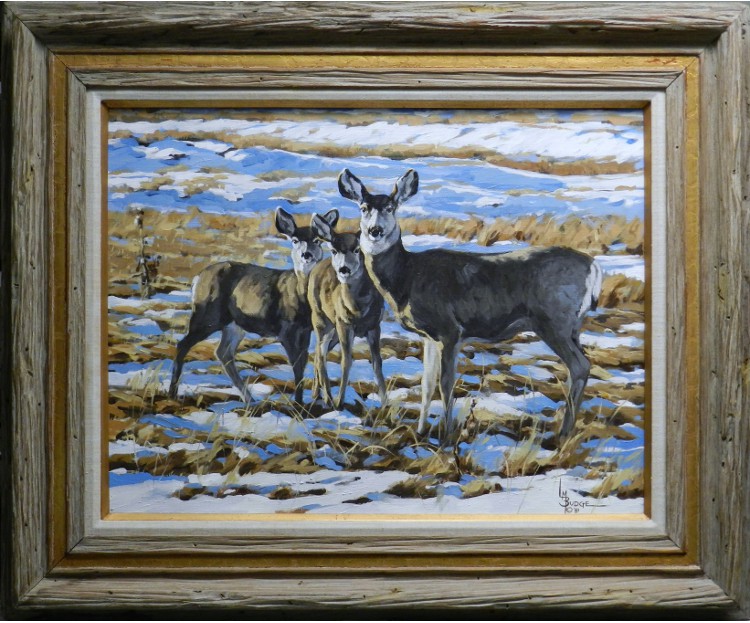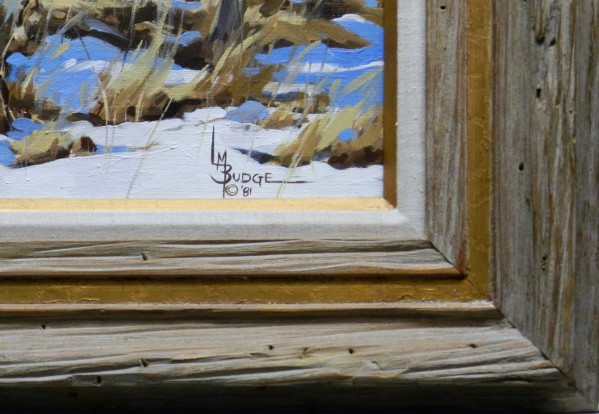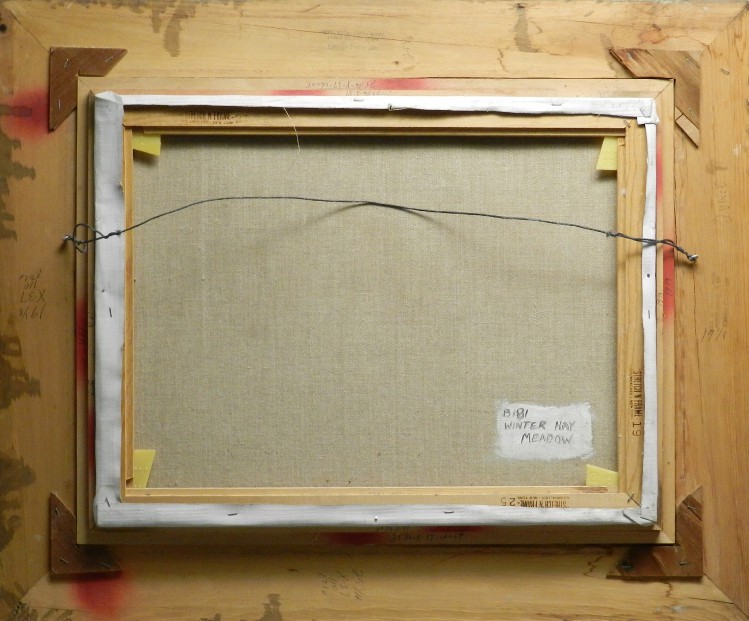 I was lured to the artwork of Linda Budge upon first glance at this painting. Three deer... their presence blending among the homogenous surroundings - yet each powerfully conveyed to me their individual personalities and spirit. This painting charactorizes the artist's ability to transfer such emotions to the observer through her masterful use of light, expression, and habitat.

As taken from the artist's website, " Linda has won numerous awards for her work and piecies of hers can be found in permanent collections of several libraries, museums, and corporations. One of her highest honors was a painting commissioned in 1983 by the State of Wyoming as a gift to President Reagan, with Linda herself presenting it to the President. The painting, of an antelope, hung for many years in the living room of the President's California residence, and was then moved to the Reagan Library in Simi Valley where it remains to this day."
This painting is housed in a handsome rustic, western style wood frame that is original to the piece. The painting is signed and dated lower right and titled verso.