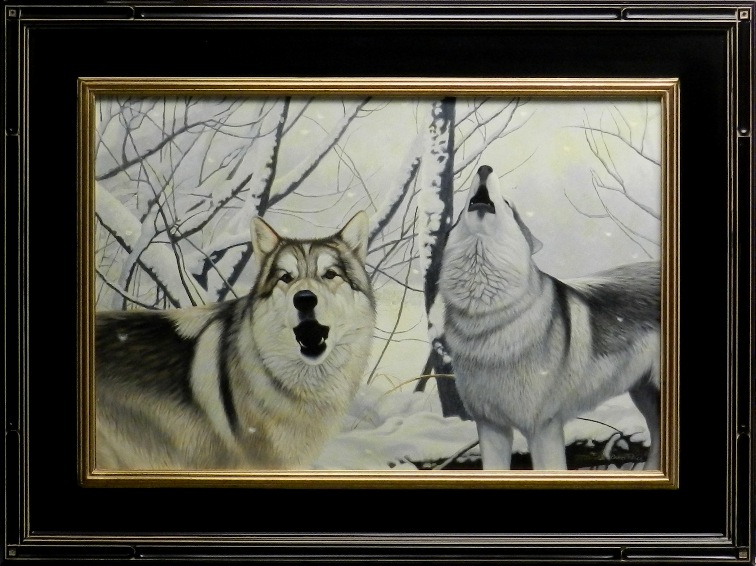 Gray Wolves in snow

listed wildlife artist

original acrylic on masonite - 16" by 24"
beautiful ebony/gold handcrafted solid wood gallery frame
signed by artist, lower right



CONDITION: The painting and frame are in excellent condition, no condition problems.





$1650.00



We accept most major credit cards through Paypal below. Google Checkout is available upon request. Money Orders and Certified Checks are also welcomed.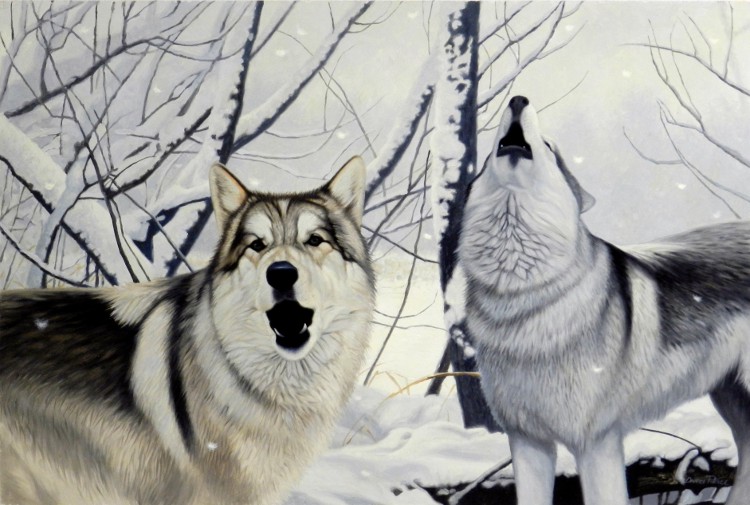 Daniel Renn Pierce is a contemporary wildlife artist with a preference for painting wolves as subject matter. His unique realistic style has lead to much of his work being duplicated for prints, posters, puzzles, plates and other collectable items. We are pleased to offer several original paintings by this artist featuring his most popular subject matter - the wolf. Additionally, these paintings are being offered at an exceptional value relative to market prices.

This painting highlights the wolves in the wild and the beautiful contrasts that emerge between them and their snowy background. The artist's unique realistic style and love of wolves are evident in this piece.

The painting is housed in a beautiful handcrafted ebony and gold accented solid wood gallery frame that contrasts and highlights this artwork.

We offer free shipping within the continental United States. All other interested buyers please contact us for shipping cost.